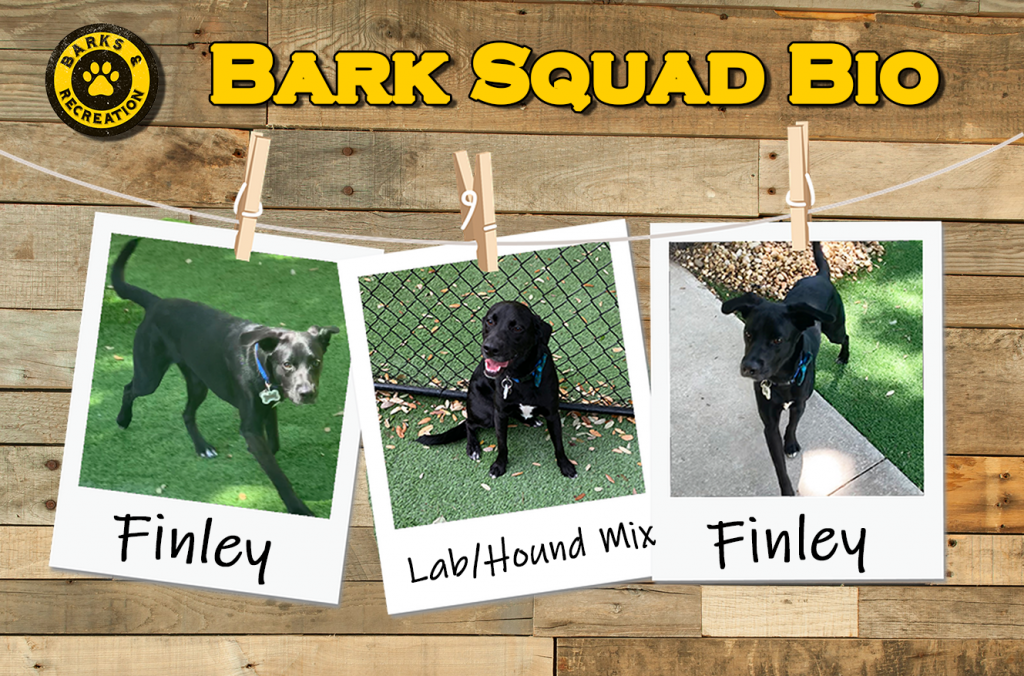 Get To Know Our Bark Squad Pups!
Meet Finley! Lab/Hound mix
Our next Bark Squad member is Finley!
Finley is an adorable little puppy that is full of energy! He loves to play and chew on toys! He comes to daycare here at Barks and Recreation every week. Each time he shows up, the other dogs go nuts! He has so many friends and they all ware each other out!
Barks and Rec wants to give a huge Thank You to Finley's mom for bringing him to our daycare! — Thank You!! Finley is a great addition to our Bark Squad!
Q: Tell us Finley's story! Where was he born and what made you fall in love with him?
A: We adopted Finley from the Humane Society. He was transferred from the Humane Society of Jackson County, NC after Hurricane Florence.We fell in love with his playful personality!
Q: How did you come up with his name?
A: His original name was "Rex". We decided that he didn't match his name so we changed it. We came up with a list and found the one that we all agreed fit his personality.
Q: What is Finley's favorite thing to do?
A: Finley loves to play and be chased! We are frequently at Walsingham dog park. He also has fun at the Dog Bar. He knows it's going to be a great day when it starts out at Barks and Rec!!
Q: Is there a silly or funny story about Finley that you would like to share?
A: Besides stealing socks at any chance he has, he also has a stuffed monkey that he is very protective of. He loves his monkey! He also has a favorite ball that we keep outside. He always tries to sneak it in the house!