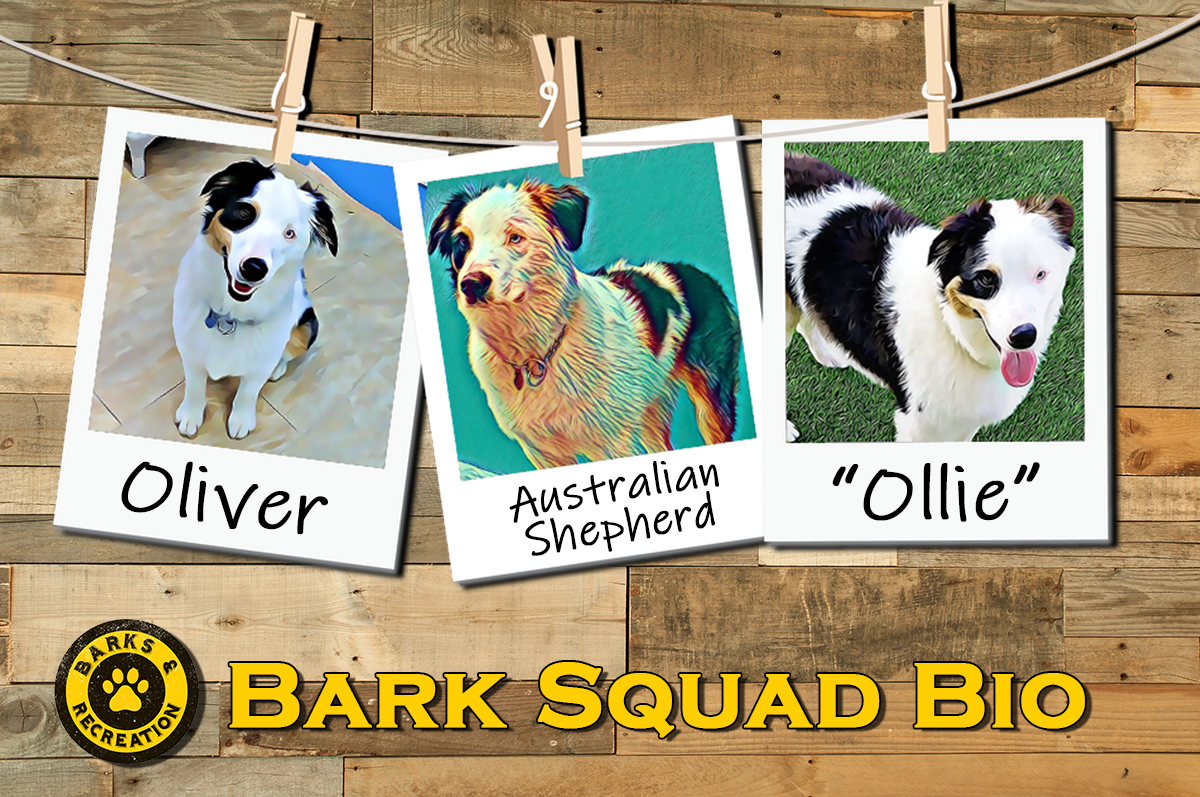 Get To Know Our Bark Squad Pups!
Meet Oliver! Australian Shepherd & OG Bark Squad Member
Around here we LOVE DOGS…Obviously! So we wanted to start to introduce you to our amazing, crazy, and wonderful fur babies that come to daycare regularly! Well we couldn't start our Bark Squad Bio Series off with a better choice than Oliver! Oliver is a 1 year old Australian Shepherd who thinks he's a human! We just love Ollie and his wild and crazy personality. We think after reading more about him you will too! Thank you so much to Ollie's mom for taking the time to answer our questions for this interview!! We hope to add more Bark Squad Bio's over time so if you would like to have your pup featured just pop in to the shop and ask! It's that easy!
Q: Tell us Oliver's story! Where was he born and what made you fall in love with him?
A: Oliver was born in Georgia. He came from a breeder of show Aussies. I tried rescuing and wanted a Blue Merle Aussie like Ollie. However, every time I found one, the foster mom would end up wanting to keep them. So I finally turned to my dog Cooper's foster mom. She referred me to a breeder that she knew. I didn't know which puppy I was getting until she brought him to me in Gainesville. She chose him for me by his personality knowing he would need to be social since I would be bringing him to doggy daycare! "Social" is an understatement as everyone at Barks & Rec know now!! Many times over his first few months, I wish I'd been matched with his sweet little shy sister. Luckily, thanks to everyone at Barks & Rec, his dog walker, and a lot of patience, he's turned out to be much better, and a great dog!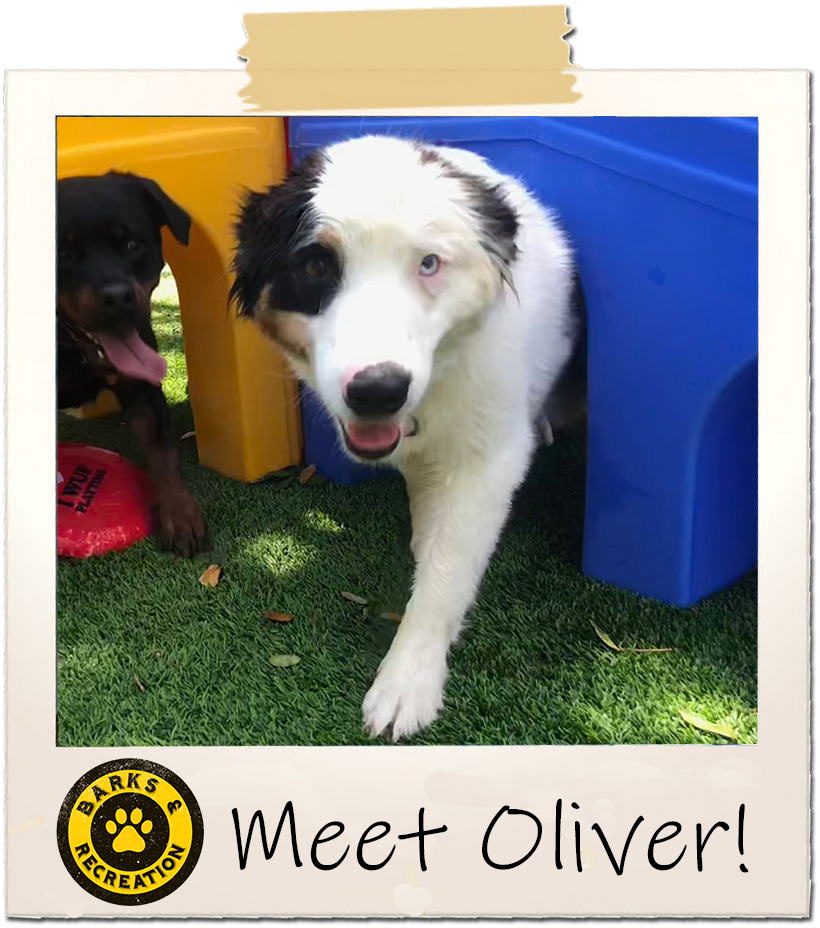 Q: How did you come up with his name?
A: I had a list of baby names since I was younger & Oliver was at the top of the boy list. However, the only baby boys I've had, have been dogs, not human! LoL
Q: What breed is Oliver? Did you learn about the breed before adopting him?
A: He is an Australian Shepherd. Yes I did learn about them beforehand. I actually have another Aussie at home named Cooper and two before that.
Q: What do you love most about Australian Shepherds?
A: I love the breed because they have funny personalities, they are smart, and have such beautiful markings! They are like people in many ways.
Q: What is Oliver's favorite thing to do?
A: His favorite thing to do is go to the Dog Park or Barks & Rec. He loves playing chase with his brother Cooper as well as chasing sticks and buffalo horns!
Q: Is there a silly or funny story about Oliver you would like to share?
A: When I do laundry he loves getting inside the dryer while I'm folding the clothes that are in the dryer!!