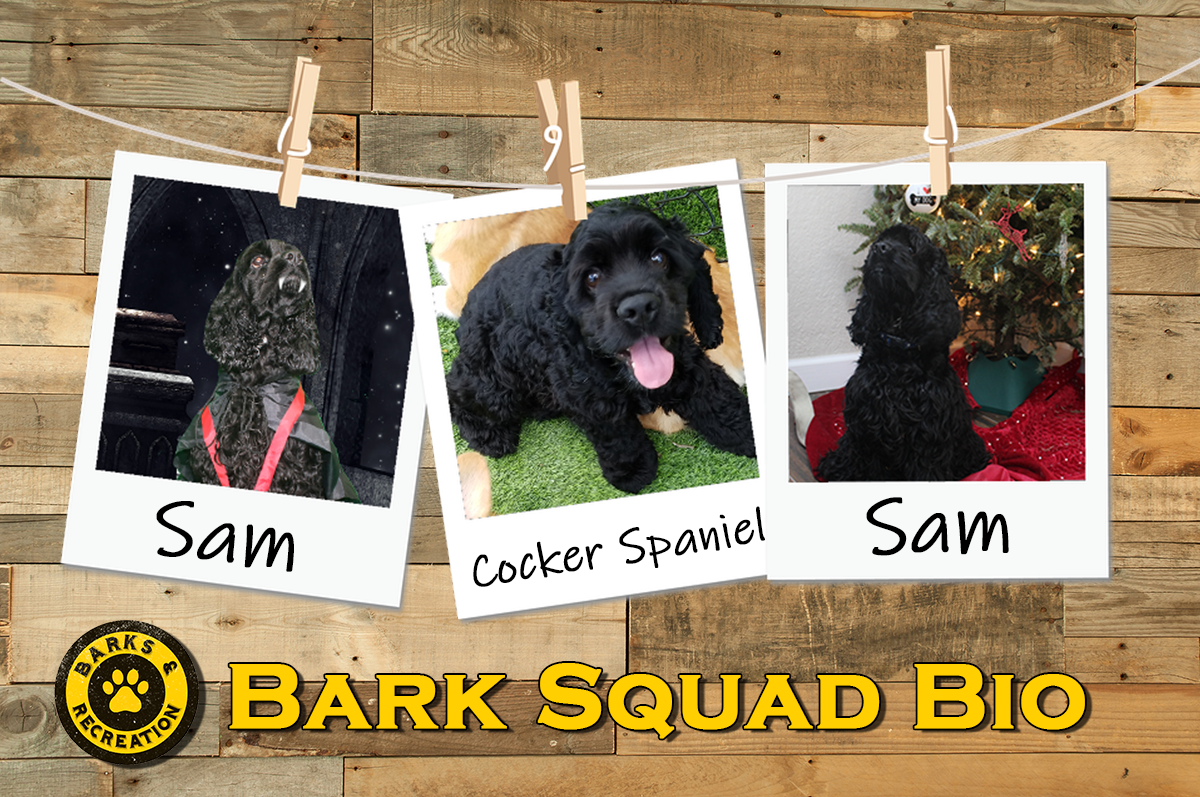 Get To Know Our Bark Squad Pups!
Meet Sam! Cocker Spaniel
Our next Bark Squad Bio is on Sam the Cocker Spaniel! Sam is always so energetic and playful. Sometimes he can be a bit mischievous but what puppy isn't? Sam is always the center of attention in the small dog group and we couldn't imagine it any other way! We just love his playfulness and are so glad he is a member of the Bark Squad! Thank you so much to Sam's parents for taking the time to answer our questions! Remember, if you would like to have your pup featured on our blog just stop into the shop and ask! It's that easy!
Q: Tell us Sam's story! Where was he born and what made you fall in love with him?
Sam was born in Polk City at Stanfield Farms on January 27th, 2018. When we first met the litter of pups, Sam was the most outgoing, He always wanted to be played with. He was also the only black puppy in the litter.
Q: How did you come up with his name?
His name was originally "Monte" from the breeder, but when he was running around with his floppy ears my wife said he looked like a "Sam". Sam was also simple for the kids.
Q: What is Sam's favorite thing to do?
A: Sam loves playing with other dogs. He also loves to run and jump and go on walks.
Q: Is there a silly or funny story about Sam that you would like to share?
A: Sam is scared of the garbage can. If the lids are not closed all the way he will become very skittish and start barking at it!