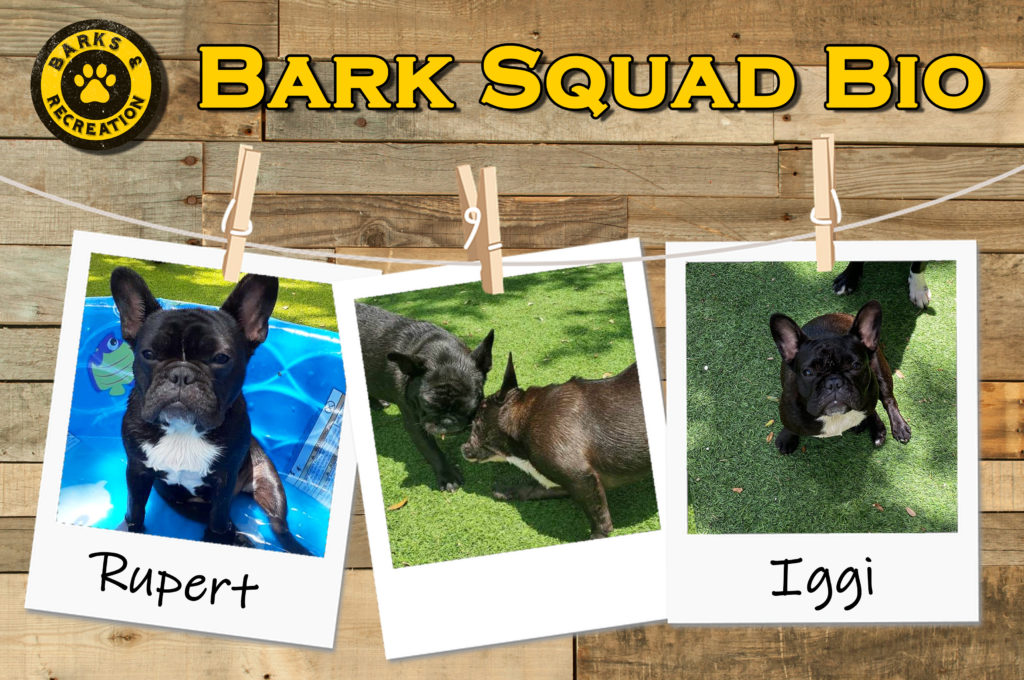 Get To Know Members of Our Bark Squad!
Meet Iggi & Rupert! French Bulldogs

Iggi and Rupert come from the same home and they were the cutest little rock solid puppies and that's how they got their nickname! Iggi is a sweet and mostly quiet girl, while Rupert is the more playful and rough one! Iggi is just a little older than Rupert, but you'd think they came from the same litter! Their personalities are the perfect combination and balance , and they do so well with big and small friends! The staff and our daycare pups really enjoy having them here at Barks and Rec. We are very happy to have them. Thank you, Iggi and Rupert's parents, for bringing your babies to our daycare and allowing them to be a part of our Bark Squad!
Q: Tell us Iggi and Rupert's story! Where were they born and what made you fall in love with them?
Rupert and Iggi were born in Ocala, FL. (Whiskey Oak Kennels) Everyone thinks they are siblings but thet are not! Iggi is a week older. They are from the same breeder but not litter. I fell in love with all of the pictures and videos that were posted of them. We originally only got Rupert and then a month later we went and got Iggi. They have been inseparable since we got them.
Q: How did you come up with their names?
A: Rupert was names by the breeder and we just kept it. She said that he reminded her of a toy teddy bear so they tried to find a cute teddy bear name, and all they could think of was Stewies's bear from the show "Family Guy".
Iggi was named after Iggi Pop, the singer. We thought it was a cute name for her.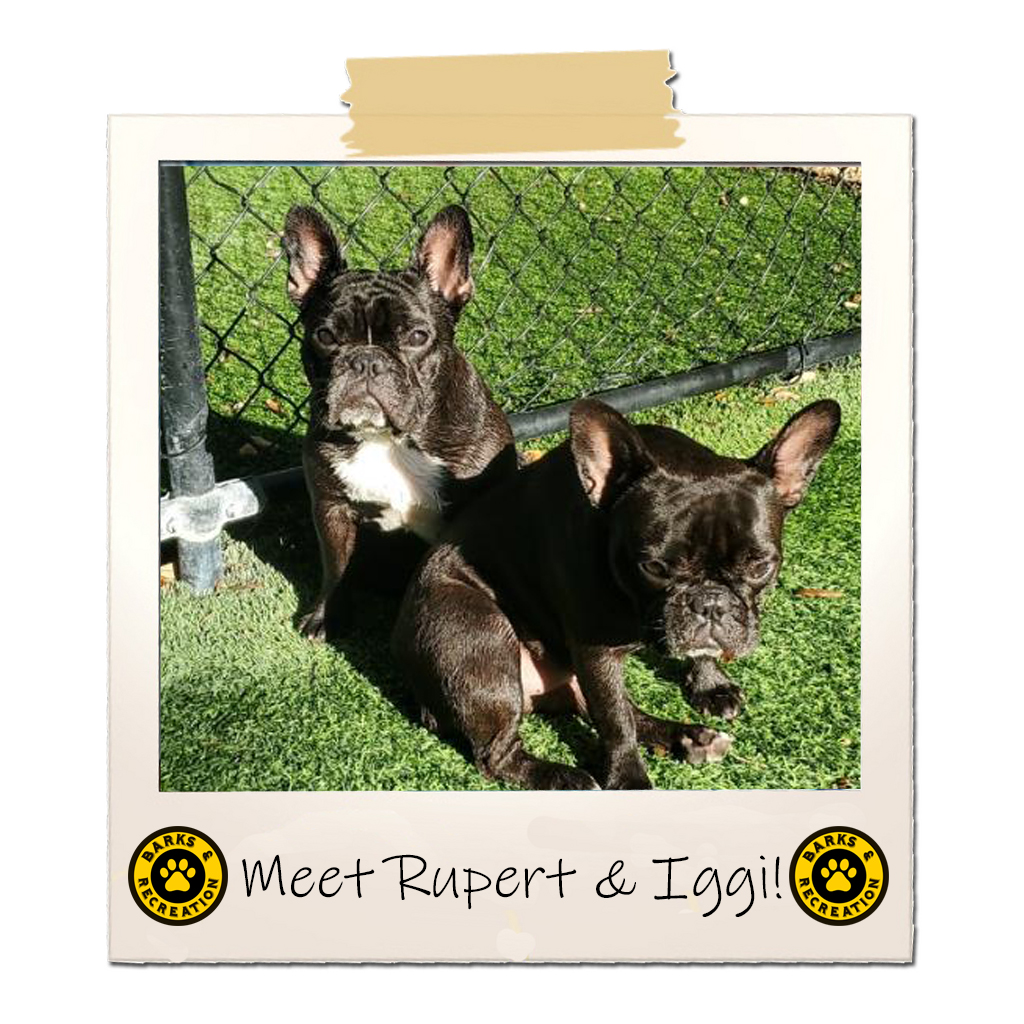 Q: What breed are Iggi and Rupert? What is your favorite thing about their breed?
They are both French Bulldogs. We researched the breed for about two years before getting them. We liked how cute and silly the breed is and we thought that they would be a little less active than some other breeds we looked into, but we have very active babies!
Q: Is there a silly or funny story about Iggi and Rupert that you would like to share?
Everything they do is silly! New things everyday with these two!They are very bonded to each other and are double trouble.
Rupert tries to play with our male at and runs and barks, and when the cat moves, Rupert runs away. It's all a game.
They love to go in other peoples homes if they have pets and play with all of their toys!
They love to play tug of war, whether its with us or just them playing together.
Q: What are their favorite things to do?
Iggi loves to walk and can go for a while.
Rupert is a social butterfly. He loves to go up to people and get pets!