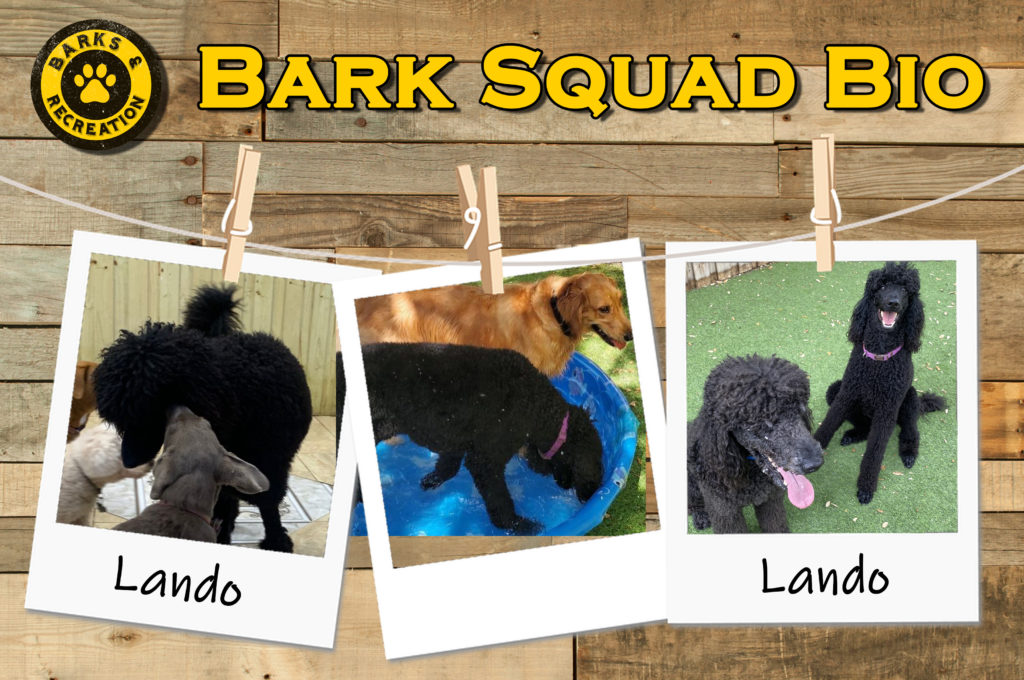 Get To Know Our Bark Squad Pups!
Meet Lando! Standard Poodle

Introducing our next Bark Squad member: Lando!
Lando is a Standard Poodle that has been coming to our daycare for just over a year. He is another one of our total lovers with a silly side! We always get so excited when Lando is here because he is such a goofy boy! We are so excited to have Lando as a part of our bark squad. He is here with us all week and is a big part of our family here!
We asked Lando's parents to answer some of our questions about him that everyone can read below. We're so glad to learn more about this sweet pup and very thankful that his parents continue to choose us to look after him. We hope to have Lando around for many more years to come!
Q: Tell us Lando's story! Where was he born and what made you fall in love with him?
A: Lando was born in Clearwater! He was the only pup in his litter. There was expected to be around 8+ pups but it was just out little Lando. We joke and call him a test tube poodle because it was an artificial pregnancy!
Q: What breed is Lando? What is your favorite thing about the breed?
A: He is a Standard Poodle! We've had poodles all our lives and love how smart, quick learning, and goofy Standards are.
Q: What is Lando's favorite thing to do?
A: He LOVES ball so much that we call it the forbidden sphere. His next favorite is his dragon and dinosaur. He also loves his grunting gator!
Q: Is there a silly or funny story about Lando that you would like to share?
A: GRUNTING GATOR: We were visiting my Grandma in Leesburg who lives off a swamp. Lando heard an alligator and thought it was his toy and JUMPED IN! We dead lifted his 50lb butt out of the swamp for him to jump BACK IN after the alligator. He was okay though! Just very Stinky!