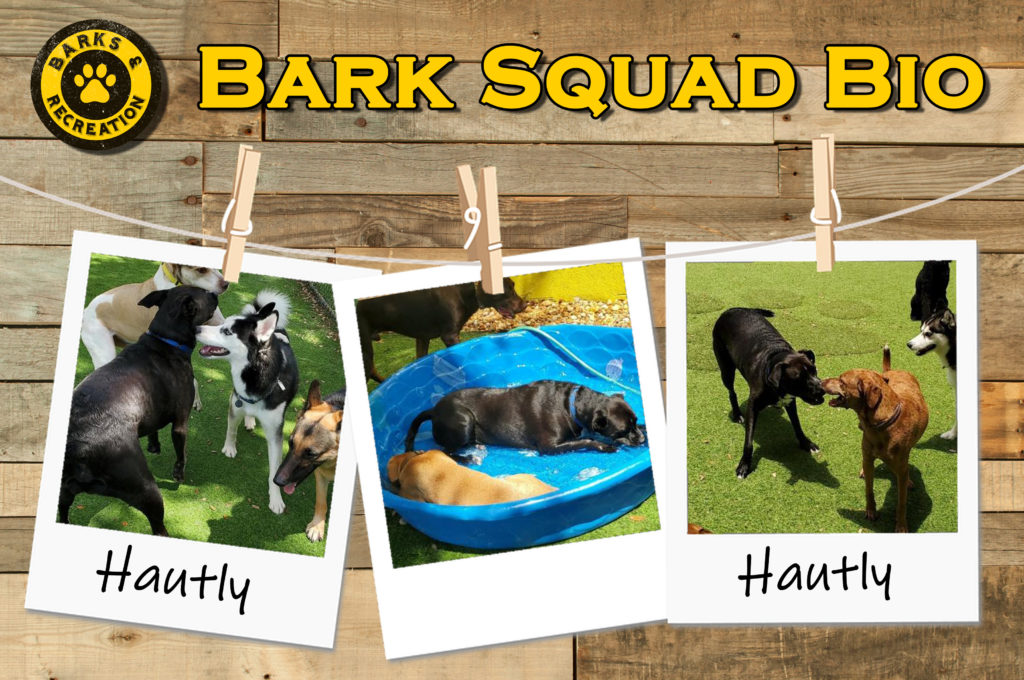 Get To Know Our Bark Squad Pups!
Meet Hautly! Lab/Pit/Boxer Mix

Introducing our next Bark Squad member: Hautly!
Hautly is a Boxer, Lab and Pitbull terrier mix that has been coming to our daycare for a few months! He is a rowdy boy with a gentle side, who loves to play in the pool but snuggle inside! We are always so happy to see Hautly because we know he is about to have a great time! We are thrilled to have Hautly as a part of our bark squad, He is here with us 2-3 times a week and has quickly become a big part of our family here!
We asked Hautly's parents to answer some of our questions about him that everyone can read below. We're so glad to learn more about this sweet pup and very thankful that his parents continue to choose us to look after him. We hope to have Hautly around for many more years to come!
Q: Tell us Hautly's story! Where was he born and what made you fall in love with him?
A: Hautly is a rescue from St. Louis. We moved here in 2018. I picked him out on their website. Someone else had adopted Hautly and his brother. They asked me for a second choice and I only wanted Hautly. The couple who adopted the brothers found 2 puppies to be too much and returned Hautly. I couldn't get there fast enough when stray rescue called!
Q: What breed is Hautly? What is your favorite thing about the breed?
A: Because Hautly was a rescue, I wanted to learn more than I knew about his breed(s). Hautly's DNA analysis showed mostly Boxer, Lab, and Pit Terrier. His personality is playful, high energy, and fun loving!
Q: What is Hautly's favorite thing to do?
A:  Any time, any day, Hautly loves going on walks. His face lights up, he jumps up to give kisses and goes to find his leash. He also loves to swim in our pool.
Q: Is there a silly or funny story about Hautly that you would like to share?
A: Each day when I come home, Hautly greets me with a full body wiggle dance with my shoe in his mouth. At the end, he presents the shoe to me as a "gift".