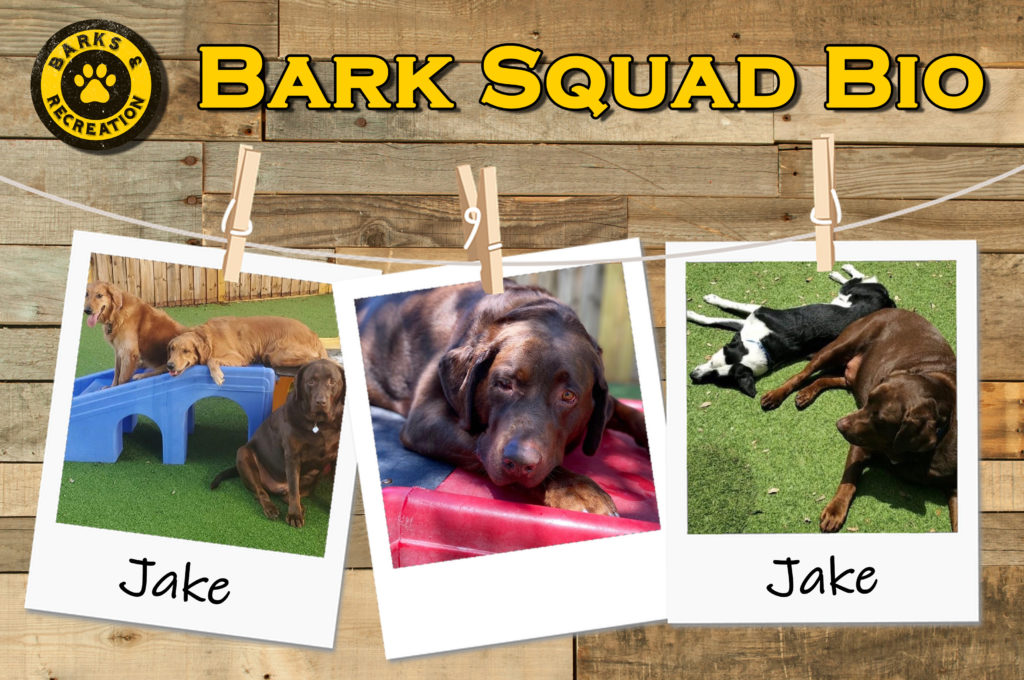 Get To Know Our Bark Squad Pups!
Meet Jake! Chocolate Lab

Our next Bark Squad member is Jake!
Jake is a Chocolate Lab that comes regularly to Barks and Rec for daycare! He is a lover boy who constantly wants to play with all his doggy friends, and get all of the belly rubs. We love having Jake around because we know we're in for some good laughs as he plays, as well as some awesome snuggles as soon as he comes through the door! He is a great addition to the pack and keeps the fun going!
We asked Jake's parents a few questions about him so we could all get to know him more!
Our staff at Barks would also like to thank Jake's parents for choosing us to watch over him — Thank you!
Q: Tell us Jake's story! Where was he born and what made you fall in love with him?
A: He is from a breeder in Lecanto FL. It was love at first site with all of the pups! We wanted a Chocolate Lab because we had a beautiful Black Lab names raven and she was the best dog ever! Jake was so so cute and his eyes said "I love You!"
Q: What breed is your pup? Did you learn abotu the breed before you adopted  him? What do you love the most about the breed?
A: Jake is a Chocolate Lab, he is SO lovable and easy going.
Q: What is Jake's favorite thing to do?
A: His favorite thing to do is lay under my computer desk while I am working and laying on my feet! Of course Doggie Daycare is right up there with that!
Q: Is there a silly or funny story you'd like to share about Jake?
A: Jake does NOT like the pool but he LOVES bath time!