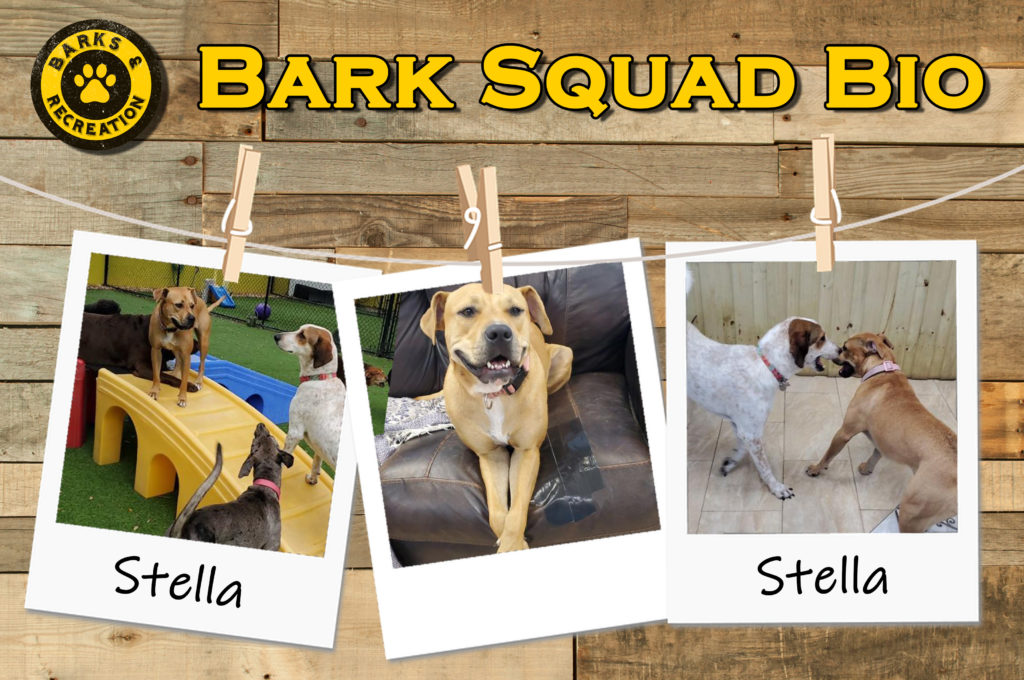 Get To Know Our Bark Squad Pups!
Meet Stella! Mixed Breed

Introducing our next Bark Squad member: Stella!
Stella is a Mixed breed who has been coming to Barks & Rec for a year and a half. She is a happy little girl, who plays so sweetly with friends of all sizes! We're always happy to see Stella because she is such a sweetheart and she loves to get down with her friends! We are thrilled to have Stella as a part of our bark squad. She is here with us a few times a week and is another part of our family here!
We asked Stella's parents to answer some of our questions about her that everyone can read below. We're so glad to learn more about this sweet girl and very thankful that her parents continue to choose us to look after her. We hope to have Stella around for many more years to come!
Q: Tell us Stella's story! Where was she born and what made you fall in love with her?
A: We adopted Stella from Humane Society of Tampa Bay when she was 8 weeks old. She could have been the poster child of Sad Eyed Puppies and it was love at first sight.
Q: What breed is Stella? What is your favorite thing about the breed?
A: We actually had a DNA test done to find out! She is mostly American Staffordshire, with a dash of American Bulldog and a hint of Rhodesian Ridgeback!
Q: What is Stella's favorite thing to do?
A: Chasing Laser lights! Every night she will whine and bark until we bring out the little red dot for her to chase!
Q: Is there a silly or funny story about Stella that you would like to share?
A: Well, Stella's nickname is "Miss Mayhem". She is a handful and always up to some trouble.