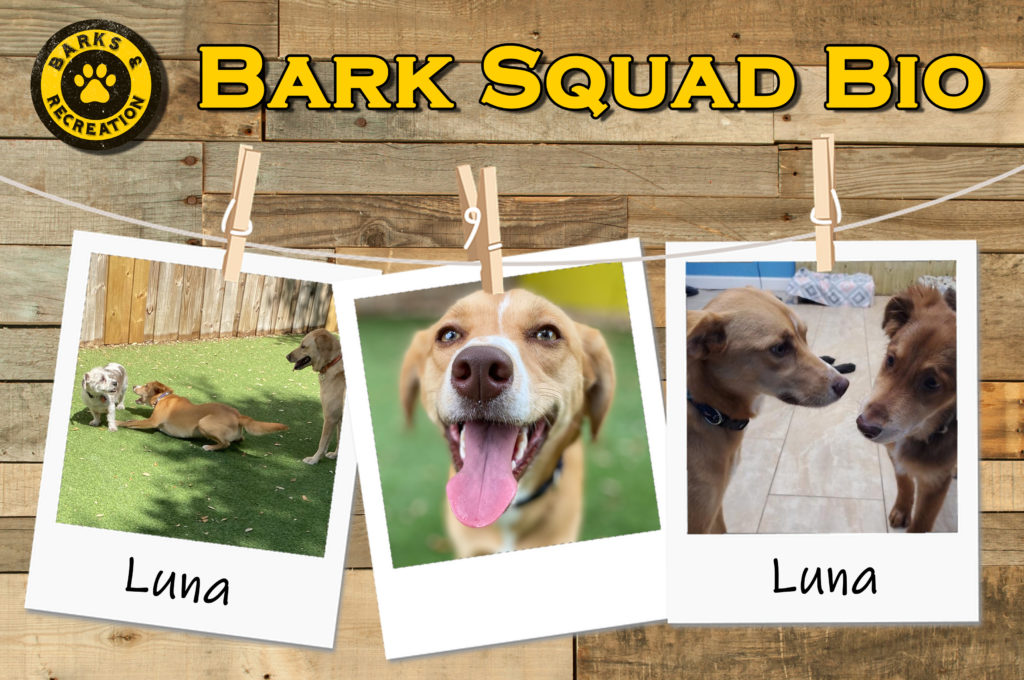 Get To Know Our Bark Squad Pups!
Meet Luna! Lab/Aussie

Introducing our next Bark Squad member: Luna!
Luna is a Lab/Aussie mix that has been coming to our daycare for a few months. She is a shy girl when she first meets new friends but opens up so quickly and starts to play like she's been everyone's best friend for years! We're so excited to have Luna be apart of our Barks & Rec family!
We asked Luna's parents to answer some of our questions about her that everyone can read below. We're so glad to learn more about this sweet pup and very thankful that her parents have chosen us to look after her. We hope to have Luna around for many more years to come!
Q: Tell us Luna's story! Where was she born and what made you fall in love with her?
A: Luna was born in Mississippi! We actually went to an adoption event in Maine for a different dog but then saw her and fell in love with her personality and sweetness!
Q: What breed is Luna? What is your favorite thing about the breed?
A: We haven't done any DNA tests but our vet thinks she is a Lab/Aussie mix. We really love her eyes!
Q: What is Luna's favorite thing to do?
A: Luna's favorite thing to do is lick the bottom of the peanut butter jar, and she loves to chew on sticks!
Q: Is there a silly or funny story about Luna that you would like to share?
A: Luna is very high maintenance. When it comes to laying down, she only likes to lay between our legs in a little nook. She will sit a the bottom of our feet until we make a spot for her to lay; She will even paw at us.