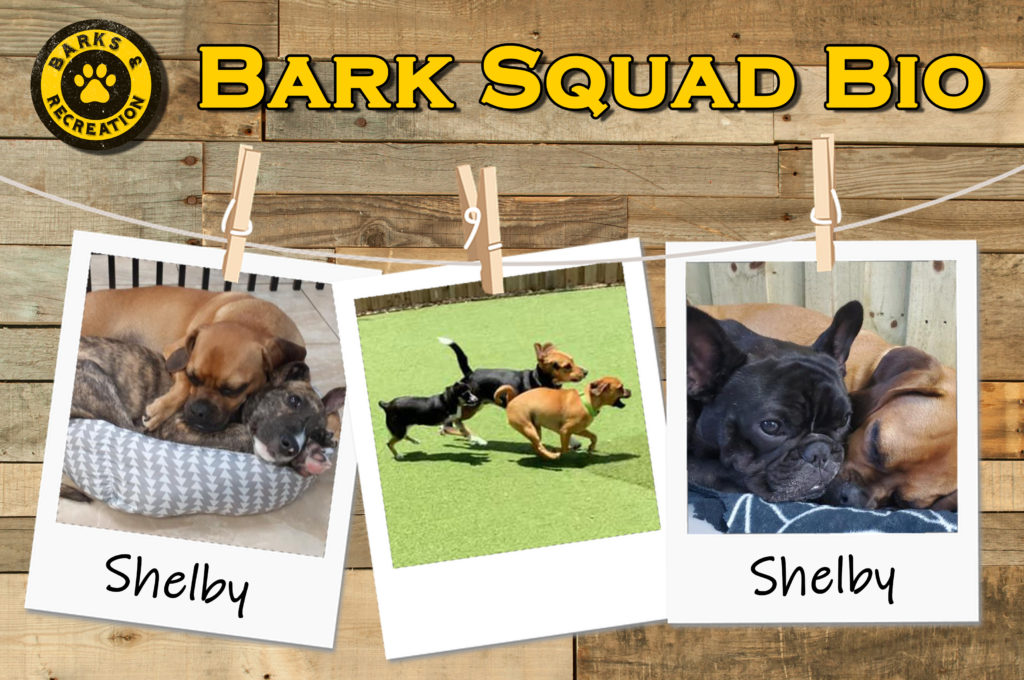 Get To Know Our Bark Squad Pups!
Meet Shelby! Pug/Beagle

Introducing our next Bark Squad member: Shelby!
Shelby is a Pug/ Beagle mix that has been coming to our daycare for about 6 months. She is a total lover with a sassy attitude! We always get so excited when Shelby is coming in because she is a really funny/ silly girl! We are so excited to have Shelby as a part of our bark squad. She is here with us a few times a week and is like family!
We asked Shelby's parents to answer some of our questions about her that everyone can read below. We're so glad to learn more about this sweet pup and very thankful that her parents continue to choose us to look after her. We hope to have Shelby around for many more years to come!
Q: Tell us Shelby's story! Where was he born and what made you fall in love with her?
A: Missouri on July 16th. She was flown from there and we first met her at Tampa Airport. She immediately fit right in with our little girls who adore her soft ears and sweet disposition.
Q: What breed is Shelby? What is your favorite thing about the breed?
A: Shelby is a Pug and beagle mix. She is my second Puggle. My first Fiona and I fell in love with not only their look but sweet personality. Plus they stay soft like a puppy and a perfect size! They are also very smart!
Q: What is Shelby's favorite thing to do?
A: She loves to go for a ride, chase lizards, and run! Did I mention she is very fast?!
Q: Is there a silly or funny story about Shelby that you would like to share?
A: She has a funny under-bite that you can see sometimes and its really funny because her teeth are so white!